Radar de Vitesse de Swing Pour Golf
Main
L'instrument le plus abordable, portable et disponible pour mesurer la vitesse de swing de votre tête de club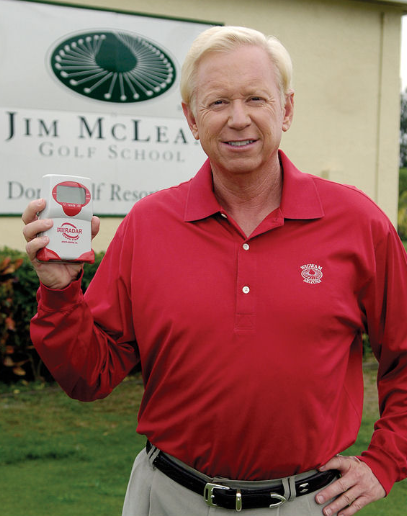 Le Radar de vitesse de swing est un capteur de vitesse petit et pratique qui utilise la technologie de radar Dopler afin de mesurer la vitesse de swing des golfeurs. Il mesure la vitesse de la tête de club ou de la balle afin d'aider les joueurs à optimiser leur mécanique de swing et d'améliorer leur distance, leur contrôle, et leur régularité.
Augmenter la vitesse de swing revient à augmenter la distance de la balle. Cependant, l'over-swing peut produire des résultats inférieurs. La question n'est pas de taper aussi fort que vous le pouvez, mais la manière avec laquelle vous allez swinger.


Les joueurs peuvent mesurer leur vitesse de swing, déterminer ainsi leur vitesse pour une performance optimale, contrôler la cohérence de leur swing, et choisir le club qui correspond le mieux à leur swing.


Le Radar de Vitesse de Swing est une aide notable pour les joueurs de tous les âges et de tous les niveaux. Les entraîneurs aiment le retour d'information immédiat fourni par le Radar.


No need to adjust settings—it's ready to use. No need to attach device(s) to the clubhead or shaft. No need to hit an actual golf ball—use a wiffle ball, Birdie Ball, sponge ball or equivalent to simulate a real ball.


Il a été approuvé comme étant l'outil de choix des enseignants professionnels et des fabricants de clubs.


The Swing Speed Radar is used and endorsed by many professional golf players and coaches, like Jim McLean, the 1994 PGA National Teacher of the Year and owner of the Jim McLean Golf Schools.


Acheter Maintenant!