A propos IDCP

IDCP stands for Digital Innovation. It is the core business of IDCP to enter new markets with innovative products from young and innovative companies from the Far East or North America. It is common for new innovative products to take a long time to get into the portfolio of the larger electronics companies.
IDCP can help young international companies to get into the European market quickly and establish their own brand with dedicated sales channels. IDCP has the knowledge and the experience (established in 2001) in trade and distribution of innovative products in many different categories. As a distributor for the whole of Europe or sometimes specific markets, we work with innovative suppliers of interesting new products. In the current 'digital life' many new developments and products are not introduced by the well known brands, but more often by exiting new companies that can surface around the world. IDCP is dedicated to bringing these products to the market at an early stage.
A propos Sports Sensors, Inc.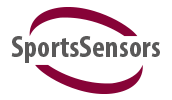 Sports Sensors, Inc. was founded in 1998 after an initial patent application for a unique radar speed sensor received an affirmative decision by the U.S. Patent & Trademark Office. Incorporated in Ohio as a "C" Corporation, Sports Sensors, Inc. is privately held by the Company founder, a highly skilled engineering partner (company), and several individual shareholders. Equity and debt financing is providing the capital for the creation of proprietary Doppler radar products, primarily for sports applications.
Our investments have resulted in the creation of seven unique radars and accessories, the award of six U.S. and two foreign patents, and receipt of five trademarks. We are proud to say that all of our radars are made in the USA!! The emphasis of our product designs is on affordable devices that allow coaches, instructors, players and parents to take advantage of the immediate feedback availed by accurate Doppler radar speed sensors.